Can't find it? Use CarFinder we'll let you know when it arrives.
The Subaru of Wichita Difference!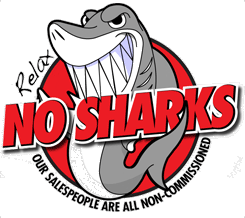 We don't allow sharks
on our showroom!
 
Most salespeople in our industry get paid a percentage of the dealership profit. Thus, the more they "make" on you the more they keep (We call this "The Sins of Commission"). Our salespeople are
salary based
with customer service and volume incentives (nothing to do with profit everything to do with customer service). This allows them to simply focus on YOUR NEEDS and WANTS and NOT on your pocketbook.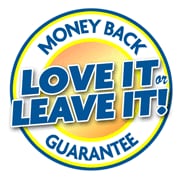 Sometimes you make mistakes. 
Sometimes we make mistakes.

If you do choose to purchase a vehicle from us and change your mind for any reason, you have 72 hours to get your money back, without someone hounding you.

  Mileage and Vehicle condition restrictions apply.
See a manager for details.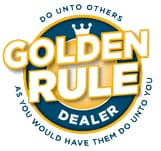 We treat you the way we would want to be treated.

The Golden Rule:  Do Unto others as you would have them do unto you.  Our goal:  A fun, successful dealership that makes a difference in the lives of our co-workers, customers and community.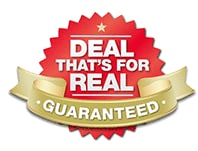 Our "No Gimmicks Pricing" is the price that everyone pays.

We don't hide Military, College Grad, Owners Loyalty, or other hard to qualify for rebates in our price.  We certainly don't advertise "total of lease payments" as the selling price of a car.Our price is for everyone, No Gimmicks.As a matter of fact, you may even qualify for a lower price if you are Military (Thank You), College Grad (Congratulations), a Subaru Owner (Thank You) or if you catch us in a really good mood today.
"Let's Do This! Wait - 
Let's Do What, Exactly?"
Looking to purchase a car from the comfort of your own home? We thought so! Click the shopping cart to the right to learn about Subaru of Wichita's "Let's Do This!" option.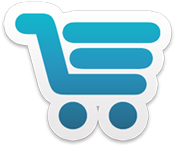 Watch & Learn About the Subaru of Wichita Difference:
Don't Take Our Word For it, See What our Customers are Saying!
"WE LOVE SUBARU OF WICHITA!!! John and Jared were amazing to work with, specifically their approachability, patience, and willingness to listen. Dusty is the epitome of a solid, sincere GM! We looked at a few other vehicles at a few other big dealerships, but the service at Subaru of Wichita sold us. Customer focus is the core of what they do and that is apparent in every interaction. Value and service- it doesn't get much better than that. Plus lifetime car washes don't hurt either ;)We couldn't be more thrilled with our Crosstrek! We were definitely able to ride home happy! THANK YOU ALL SO MUCH!!!" >
More Raving Reviews!
---
"I hadn't been to a dealership like Subaru and been treated they way the treated me. they where kind and patient not at all pushy like Melhamlton ford is. The sales clerk patiently answered all of my question with patience and a good attitude. Thanks again for the excellent service."
>More Raving Reviews!
---
"After our daughter purchased her Crosstrek at Subaru of Wichita, we knew that was where we wanted to buy our Forester. Everyone was so friendly and helpful. Travis N. was able to find the one we wanted and it was worth the wait. I really admire the pride Travis and Adrian have in Subaru. We are proud to be driving a Subaru!"
>More Raving Reviews!

Can't find it? Use CarFinder we'll let you know when it arrives.